2018 FIRMAN XC – Sept. 21/22, 2018


Sept. 21 = Middle School     Sept. 22 =  High School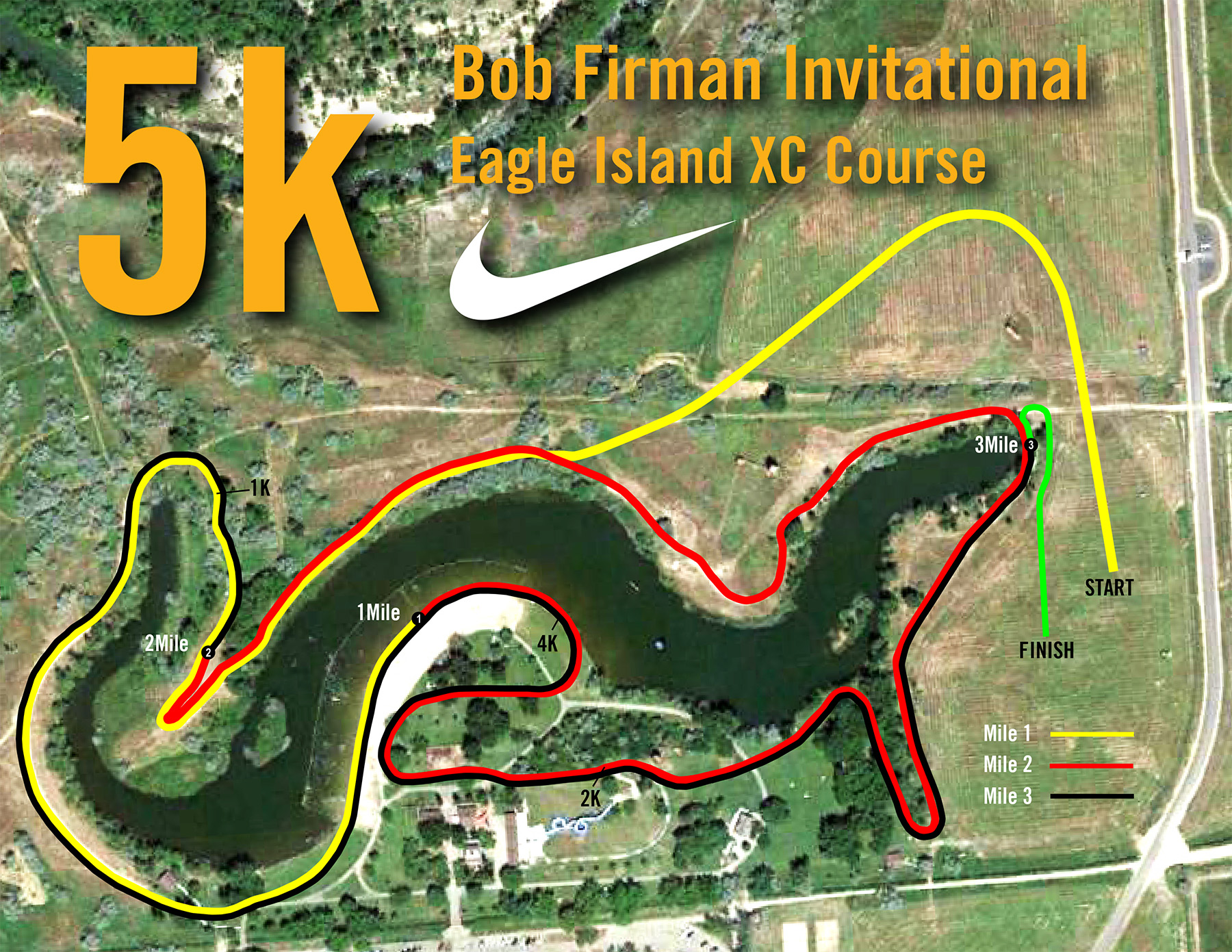 8:45   9th Grade Girls 5000m
9:25   9th Grade Boys 5000m
10:00   DII Varsity Boys 5000m
10:30   DI Varsity Boys (Sect 1) 5000m
10:55   DI Varsity Boys (Sect 2) 5000m
11:20   Elite Varsity Girls 5000m
11:50   Elite Varsity Boys 5000m
12:15   DII Varsity Girls 5000m
12:50   DI Varsity Girls 5000m
1:25   DI Varsity Girls (Sect 2) 5000m
2:00   JV Boys (Sect 1) 5000m
2:35   JV Boys (Sect 2) 5000m
3:10   JV Girls (Sect 1) 5000m
3:50   JV Girls (Sect 2) 5000m
4:30   6th-8th grade Boys 3000m
4:55   6th-8th grade Girls 3000m  
10:45   9th Grade Girls & Boys – Individuals
11:30   DII Varsity Boys – Indvdls & Teams
12:15   DI Varsity Boys – Indvdls & Teams
12:45   Elite Varsity Girls – Indvdls & Teams
1:15   Elite Varsity Boys – Indvdls & Teams
1:45   DII Varsity Girls – Indvdls & Teams
2:45  DI Varsity Girls – Indvdls & Teams
3:30   JV Boys (Race 1) – Individuals
3:50   JV Boys (Race 2) – Individuals
4:30   JV Girls (Race 1) – Individuals
5:00   JV Girls (Race 2) – Individuals
5:30   6th-8th grade Boys – Indvdls & Teams
5:50   6th-8th grade Girls– Indvdls & Teams
DIVISIONS:
DIV I = 800+ enrollment
DIV II = 799 and less
JV Sec1 = Schools A-L
JV Sec2 = Schools M-Z
• $85 per night plus room tax. 100% non-smoking rooms for 1-5 (two queens and sofa sleeper).
• Complimentary hot organic breakfast – bacon, eggs, hashbrowns, oatmeal, fruit, juice, pastries.
• Just off of I-84 across from airport. Applebee's next door (guest discount) and restaurant on-site.
• Veronika – 208.914.2052 EMAIL Veronika
• $85 per night plus room tax. Non-smoking rooms for 1-4 (two doubles).
• Complimentary hot, full breakfast – bacon, eggs, has browns, fruit, juice and more
• Newly remodeled and onlyl 1 mile from airport. Area restaurant discounts.
• Veronika – 208.914.2052 EMAIL Veronika
424 East Parkcenter, Boise
• $104 per night plus room tax. Non-smoking rooms for 1-5 (two doubles or king suites).
• Complimentary Suite Seasons breakfast buffet and discounts at local restaurants
• Direct access to Boise Greenbelt running path.
• Reservatons 208.342.1044. www.MarriottSpringHillSuitesBoise.com
• $85 per night plus room tax. Non-smoking rooms for 1-4 (two doubles).
• Complimentary hot, full breakfast – bacon, eggs, has browns, oatmeal, fruit, juice, pastries
• Just off of I-84 across from airport. Applebee's next door (guest discount) and restaurant on-site
• Veronika – 208.914.2052 EMAIL Veronika
6325 N. Cloverdale, Boise
• $114 per night plus room tax. Non-smoking rooms for 1-5 (two queens or king suite).
• 4.3 miles from Eagle Island State Park
• Complimentary Suite Seasons breakfast buffet and 10-20% discount with area restaurants
• Reservatons 208.287.4769
 www.springhillsuites.com/boish
3300 S. Shoshone St, Boise
• $85 per night plus room tax. Non-smoking rooms for 1-4 (two doubles ).
• Complimentary hot, full breakfast – bacon, eggs, has browns, oatmeal, fruit, juice, pastries
• Just off of I-84 across from airport. Applebee's next door (guest discount)
• Veronika – 208.914.2052 EMAIL Veronika
• $85 per night plus room tax. 100% non-smoking rooms for 1-5 (two queens and sofa sleeper).
• Complimentary hot organic breakfast – bacon, eggs, hashbrowns, oatmeal, fruit, juice, pastries.
• Just off of I-84 across from airport. Applebee's next door (guest discount) and restaurant on-site.
• Veronika – 208.914.2052 EMAIL Veronika
• $99 per night plus room tax. Non-smoking rooms for up to 6 (2 doubles & sofa sleeper).
• Complimentary breakfast with 3 hot skillets and continental items
• Adjacent to Boise Town Square mall & restaurants
• 208.375.1200 x5104 – Rod Hyatt. EMAIL Rod
RESERVATION LINK
1789 S. Eagle Rd, Meridian
• $114 per night plus room tax. Non-smoking rooms for 1-4 (king or two queens).
• Complimentary hot breakfast buffet
• 8.4 miles from Eagle Island State Park
• Team Reservations Call 208.287.4769
7965 W. Emerald St, Boise
• $109 per night plus tax. Non-smoking rooms for 1-4 (two queens).
• Hot breakfast buffet
• 11.3 miles from Eagle Island State Park
• 208.803.1400 – Emily Nefzger
• $79 per night plus room tax. Non-smoking rooms for 1-4 (two queens).
• 11.7 miles from Eagle Island State Park
• Rooms have refrigerator, small stove, microwave and dishwasher
• Reservatons 208.322.4300 Ludovic

Not partnered with Firman XC/No event rate offered
• Oxford Suites Boise – 208.322.8000
• Hilton Garden Inn Boise Spectrum – 208.376.1000
• Red Lion Boise Downtowner – 208.344.7691
• Hampton Inn Boise Spectrum – 208.323.2500
• Candlewood Suites Meridian – 208.888.5121
The Bob Firman XC Invitational is committed to equal and fair treatment of all teams.  No preferential treatment shall be extended to any team, individual participant or coach.
Participating teams traveling to Bob Firman XC and located 400 or more miles from Boise, ID cannot reasonably travel to the Event without extended loss of school time or unfair travel requirements.  Therefore, Bob Firman XC Invitational may provide Travel Assistance to one r more teams located in a state outside of a 400-mile radius of Boise , ID.
The amount of the Travel Assistance to Invited teams located more than 400 miles from Boise, ID is $500 per team of 7 runners and one coach.  A Bob Firman XC representative must approve any reimbursement in writing before the travel arrangements are made.  Any travel assistance provided by Bob Firman XC will not exceed the reasonable expenses of an individual or team to travel to Boise, ID and compete in the Event and is in compliance with NCAA rules.
The Bob Firman XC Travel Committee may make certain adjustments to this policy to assist disadvantaged teams from lower income areas and teams from very small communities with limited opportunities for travel.  Any variance from this policy shall require approval by the state high school association of a school.
High Schools & Middle Schools